Affiliates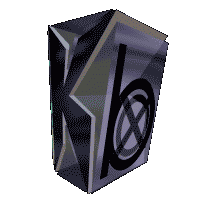 >WCW Worldwide - December 25, 1999
Mona vs. Brandi Alexander

Lockup, Mona gets a go-behind, Brandi reverses, but Mona takes her down with an armdrag and applies an armbar. Brandi gets up, but Mona wrenches the arm, floats over and gets two from the lateral press. Molly wrings the arm, but Brandi hits Mona's chest with a back kick. She stomps Mona, picks her up, and attempts a whip. Mona reverses it, but misses a back elbow. Mona bounces off the ropes into a kick from Brandi. Alexander, with a Gut-wrench Suplex, gets two. She gives a kick straight to the head of Mona and chokes her on the rope. She drags her to the other side and chokes her again. She then, using the ropes for added pressure, pulls back the neck of Mona. Mona fights back with punches, but Brandi rakes her eyes and delivers a facebuster. Brandi whips Mona, bends over and finds herself in a Sunset Flip for two counts. Brandi pulls Mona's hair, picks her up, whips her, misses a front kick, but hits a few side-kicks. She tries for one more, but Mona grabs her leg. Brandi misses the enziguiri. Mona tries to capitalize by picking Brandi up, but Brandi gets an eye rake and a frontslam. She goes up top, but Mona throws her down. Mona runs her down, slams her, gives her a Northern Lights Suplex and chops her. She whips her into the corner and continues the knife-edge chops. She then flips into the handspring elbow, but Brandi moves out of the way. Mona runs the ropes, gets Brandi in a bodyscissors and pins her at 4:37!












As official as it gets, folks!
....................
What's been goin' on?
Wanna find out what I've been up to?Click here!
....................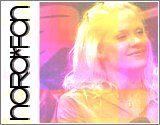 ....................