Affiliates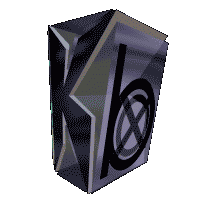 >WCW Saturday Night - September 25, 1999
Little Jeannie vs. Mona

The girls lockup and Mona gets an armdrag onto Little Jeannie. From the second lockup, Mona gets a waistlock, but Jeannie switches, applies a hammerlock and takes her down with a double leg sweep. She gets another hammerlock onto Mona, but Mona rolls out of it and applies her own hammerlock. Little Jeannie wrings Mona's arm and puts her in a wristlock. She whips Mona, who ducks a clothesline and gets a crossbody onto Jeannie for a two count. Mona gives rights to Jeannie, but Jeannie rakes Mona's eyes. She suplexes and covers Mona for two. She picks Mona up, mares her, and delivers a somersault legdrop. Mona fights back with punches to Jeannie's stomach, but Jeannie clubs and kicks her. She then puts Mona onto the second rope and starts bouncing on top of her. She runs at her, but Mona brings down the ropes causing her to fall to the outside. Mona goes out of the ring, punches Jeannie and sends her back in the ring. She stomps Jeannie, chops her, whips her and gives her a sidewalk slam. She hooks the leg—1-2—shoulder up. She bridges a suplex for another two count. Jeannie clubs Mona who fights back with right hands. She sends Jeannie into the corner, chops her, whips her and connects with a handspring elbow and a modified bulldog. She puts her into the Indian Deathlock/Surfboard combo for the win at 3:49!












As official as it gets, folks!
....................
What's been goin' on?
Wanna find out what I've been up to?Click here!
....................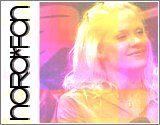 ....................