Affiliates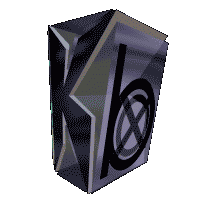 >WCW Thunder - September 23, 1999
Brandi Alexander vs. Mona

Brandi Alexander asks for a test of strength, but sweeps Mona down into a pinning predicament for two. Brandi tries to put all of her weight onto Mona, keeping her down, but Mona keeps her shoulders off the mat. Mona monkeyflips Brandi over for two, but Brandi rolls her up. She also gets a two count. Mona tries to pin Brandi again and gets another two. Mona gives Brandi a drop toehold and floats over into a front facelock. Brandi reverses with a hammerlock. She gets a headlock on Mona, until Mona whips her into the ropes. Brandi still has the momentum on her side however, as she gives Mona a shoulder block. She runs the ropes and meets a deep armdrag and a dropkick by Mona. Brandi takes some time outside to recuperate before dragging Mona outside the ring and clotheslining her onto the floor. She brings Mona onto the steel ramp and slams her down. She rolls Mona back in the ring, lays the boots to her, and chokes her on the second rope. She takes Mona by the hair and smashes her face into the turnbuckle. Brandi Alexander gives Mona a hairtoss across the ring. She whips Mona and gives her a front kick. She covers, but only gets one. Mona reverses another whip. She bends over for a backdrop, but Brandi knees her in the face. She delivers a gut-wrench suplex, but Mona gets her shoulder up after the one count. Mona tries fighting back, but Brandi kicks her in the corner. She whips Mona from post to post, but Mona dodges the turnbuckles and jumps over Brandi. She connects with a handstand hurricanrana, and continues the assault by shoving her down and giving her a couple forearm smashes. She then ducks Brandiís clothesline and delivers a back suplex. Mona gives Brandi some knife-edge chops, a snake eyes and a monkeyflip. She tries to monkeyflip her again, but Brandi drops her, covers and puts her feet on the ropes. The added leverage allows Brandi to win the match at 4:58.












As official as it gets, folks!
....................
What's been goin' on?
Wanna find out what I've been up to?Click here!
....................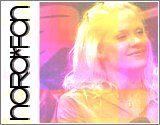 ....................