Affiliates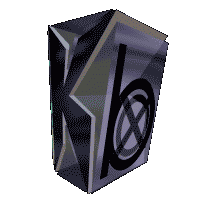 >WCW Saturday Night - August 28, 1999
Dee Dee Venturi vs. Mona

Lockup starts, but is quickly broken by Dee Dee who misses a clothesline. Another collar and elbow tie-up, but Mona gets the advantage with an armdrag and an armbar. Dee Dee chokes, kicks, and bounces Mona off the ropes. She attempts a sideslam, which Mona flips out of. She misses another clothesline, scoops her, but Mona counters with a headscissors. Dee Dee hits a hard clothesline and snake eyes. She goes up top and hangs Mona in the air. She follows up with a one-handed face crusher from the second rope. She chokes Mona, gives her an Irish Whip, as well as an armdrag. Dee Dee's scoopslam is reversed with a go-behind. Mona rolls her up for two. Dee Dee clubs Mona a few times and starts bouncing her head against the mat. She starts choking Mona on the second rope and puts her into a powerbomb position. Mona escapes with a double-leg takedown. She bridges over Dee Dee—1-2—shoulder up. Dee Dee kicks Mona and chokes her a bit more. She whips Mona, charges, but hits post. Mona gains the momentum with knife-edge chops and a snap suplex. She covers, but only gets two. Dee Dee elbows and stomps Mona before whipping her. Dee Dee can't capitalize, however, due to Mona getting her into a bodyscissors for the sudden victory at 3:47!












As official as it gets, folks!
....................
What's been goin' on?
Wanna find out what I've been up to?Click here!
....................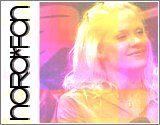 ....................