Affiliates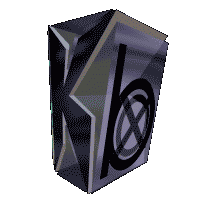 >WCW Thursday Thunder - September 30, 1999
Mona vs. Brandi Alexander

This match was slated for later in the night, but as Mona was being interviewed, Brandi attacked her. Brandi takes Mona's skirt and chokes her with it, before suplexing her outside of the ring. The referee calls for the bell, signaling the start of the match. Brandi pokes the eyes of Mona. Mona tries fighting back with a punch and a headlock, but Brandi pushes her into the ropes. Mona recovers and leapfrogs over Brandi, who whips Mona again. She misses a clothesline, but Mona hits a crossbody, which gets a two count. Mona gives Brandi a snapmare, but Brandi gives her a jawbreaker. She chokes Mona with the second rope, pulls off her gloves and chokes her with them. Mona tries fighting back to no avail, as Brandi kicks Mona's face and back. She pulls her hair, but breaks it up before the five-count is admonished. She then gouges Mona's eyes, drags her by the hair and chokes her on the top rope while simultaneously pulling her hair. The booing of the audience distracts Brandi, which allows Mona to get a schoolboy for two. Brandi gives her a double axe-handle, an Irish Whip and a front kick straight to the face of Mona. She covers and gets one. Mona again tries punching Brandi, but Brandi rakes her eyes and rams her head into the turnbuckle, before choking her. She connects with two side-kicks to Mona's ribs, whips her, charges, but Mona gets her feet up. She covers Brandi with a jackknife pin—1-2-Brandi kicks out. Brandi attempts a backslide, but Mona reverses it for two. Brandi retaliates with another eye poke. She punches Mona to the ground, kicks her, picks her up, suplexes and gets two. She picks her up again and hits a short-arm clothesline. She taunts the crowd a bit, which allows Mona to chop her. Still, the momentum lies with Brandi, who again rakes Mona's eyes. She puts her in a front facelock and rolls Mona down for a two count. She whips Mona, bends down, but Mona sunset flips over her. However, she can't get the pin due to Brandi grabbing the ropes. Brandi knees Mona in the midsection and tries another kick, but Mona catches her leg. She misses the enziguiri and Mona sets up for the Twin City Twister. She can't cinch it in though, because Brandi holds onto the ropes. Brandi hits Mona, whips her and receives a Lou Thesz Press. Mona pounds her head, punches and chops her, whips her and gets a sideslam for two. Mona bridges a suplex for another two. Mona stomps a mudhole in the corner, brings her out of it and gives her a couple of snake eyes. She sends Brandi into the far corner and hits her with the handspring elbow. She brings her up top and delivers a top-rope Frankensteiner! She covers, hooks the leg and gets the win at 6:58!












As official as it gets, folks!
....................
What's been goin' on?
Wanna find out what I've been up to?Click here!
....................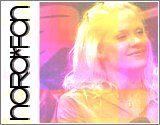 ....................