Affiliates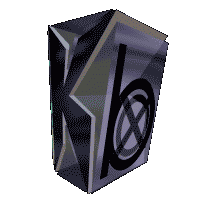 >WCW Thursday Thunder - July 22, 1999
Miss Madness '99 vs. Brandi Alexander

This, for your information, is Miss Madnessí first official WCW match. The two lock up and Miss Madness gets a go-behind, takes her down, and applies a headlock. Brandi Alexander gets out of it and applies an arm wringer. Miss Madness cartwheels out and gets a wristlock onto Brandi. She rolls Brandi over for a two count. Another lockup, but Brandi Alexander knocks Miss Madness down. She then runs into a hiptoss, an armdrag and a dropkick by Miss Madness. Brandi Alexander rolls outside calling for a time-out. Eventually, Brandi gets back in and clubs Miss Madness down before raking her back. She gives Miss Madness a snake eyes and hairtosses her across the ring. She goes to pick up Miss Madness, but Miss Madness punches her way out. Brandi suplexes Miss Madness, kicks her and whips her. Miss Madness is sent straight into Brandi Alexanderís front kick. Another whip allows Miss Madness to sunset flip over Brandi for two. A Double Axe-Handle and a hair pull by Brandi Alexander. She picks Miss madness up, wrings her arm and takes her down with a short-arm clothesline. She covers and gets two. She kicks Miss Madness a couple of times and chokes her on the top rope. Brandiís overhead club precedes a single-leg takedown into a Boston Crab. Miss Madness bridges out of it and rolls Brandi up, but only gets two. Brandi scoopslams Miss Madness and goes to the top rope. Miss Madness pulls her down, chops her, whips her and gives her a sideslam for a two count. She punches Brandi, who reverses an Irish Whip. Miss Madness ducks a clothesline and delivers a tilt-a-whirl headscissors. She gives a snake eyes, a whip and a handspring elbow. She whips Brandi again, but Brandi leaps onto the second rope. She attempts a cross body block, but Miss Madness dodges it. She kicks Brandi and applies a bridging vertical suplex for the win at 6:51!












As official as it gets, folks!
....................
What's been goin' on?
Wanna find out what I've been up to?Click here!
....................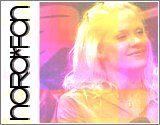 ....................